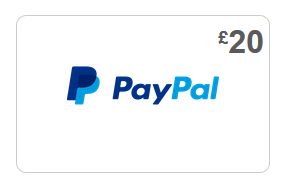 How does it work?
Go to Request Payment page
Select REQUEST PAYMENT
Select the PayPal option from the Rewards Page and select amount of redemption as shown.
Payments are processed usually within 3 days from date of request. Longer timeline can occur due to volume of requests, holiday, or other reasons but we always strive to have that request processed as soon as we can!
Verification Process:

Members will need to verify their profile information on InboxDollars and the information on their PayPal account match 'exactly' in order for the request to process.
For example: Name
Your name on InboxDollars: Susan K. Member
Your name on PayPal: Susan Member
If the name is not exactly the same on both accounts then your payment request for PayPal is not able to process.
For Example: Mailing Address
Your mailing address on InboxDollars: 12345 Anywhere Street
Your mailing address on PayPal: 12345 Anywhere St
The mailing address must be an exact match to allow PayPal to verify and accept. If it is not the same, the PayPal system will not allow the request to go thru.
The same is true with your email - the email on your InboxDollars account must be the exact same email on the PayPal account.
In addition, PayPal requires that each account not only have a verified email but that you have a BANK Account verified on the PayPal account or a Bank Charge Card verified on the PayPal account in order to process your account.
If you are not able to verify your account with PayPal per the PayPal requirements, please reach out to a PayPal representative for further assistance.