Easy Cash is a new InboxPounds earnings channel that comprises all the fun, simple and FREE ways members can earn cash completing InboxPounds activities.
Easy Cash offers require no payment - no credit card!
Easy Cash offers credit to your account just like other offers and can take 14 days to 30 days depending on the offer provider. Some will credit to your account same day!
You can find your Easy Cash Offer Credits listed on your Earnings page under 'Offers':
https://www.inboxpounds.co.uk/members/earnings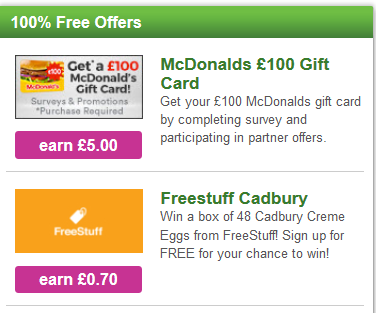 Find Easy Cash Here:https://www.inboxpounds.co.uk/cash_freebies