InboxPounds has several Survey Providers that have survey opportunities for our Members.
The surveys are created, presented and managed by the Survey Provider directly and not by InboxPounds. So, when you successfully complete the survey the Survey Provider notifies InboxPounds to assign the credit.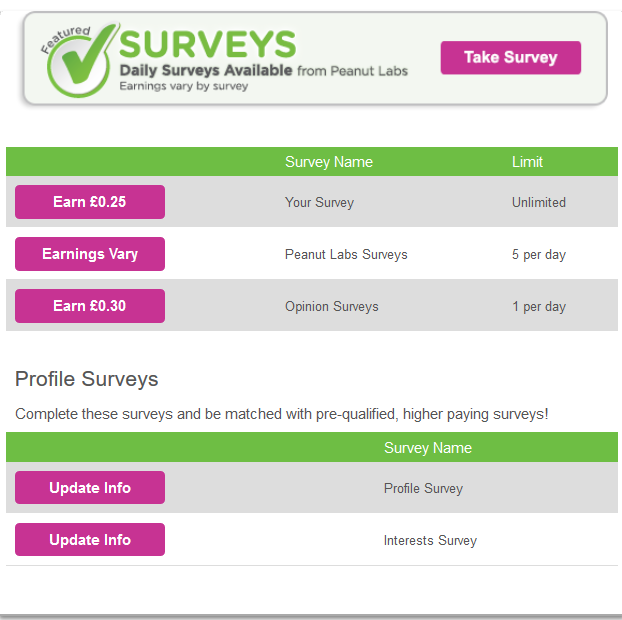 Your account is credited for completing a Cash Survey as soon as the Advertiser reports the transaction to InboxPounds®.
An email notification is automatically sent to you when your account is credited.